Mother's Day arrives every year on the second Sunday of May, as predictable as the sun rising and setting each day. Nonetheless, every year around the same time, many of us are scrambling to find the ideal gift for the mother in our lives. Some of them are challenging to shop for. Others appear to have all they could possibly require. Others, on the other hand, pretend to love every item we've given them so much, from the Crystal pictures skincare boxes to 3D photos and frames. If you are someone who is looking for the perfect mother's day gift, the below information will help you. Let's Begin!
Consideration to Choose the Perfect Mother's Day Gift
Here are a few factors considering which can help you to find the perfect mother's day gift.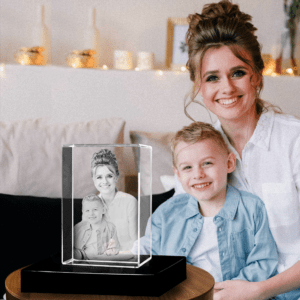 Know what she enjoys
You can't go wrong with a gift she'd choose for herself, like her favourite Crystal photo, perfume or skincare product, a gift ticket to a favourite restaurant, or a new pair of her favourite sneakers. Know her love and gift accordingly.
Give time
Any busy mother will tell you that, no matter how much she adores her children, give her alone time to do whatever she wants. This will let you know what her favourites are and gift accordingly. 
Turn to Classics
Classic things can turn her mood to the next level. Be its bouquet of flowers, a box of chocolates, embellished 3D crystal pictures, and jewellery are timeless expressions of love that will never go out of style. 
Amazing Mother's Day Gift You Can Choose
A Spa Gift Basket 
Moms are constantly on the go. Therefore, the most precious present you can give her is the gift of rest. Consider a Relax and Pamper personalized gift box for her. This natural pamper package is the ideal gift for your mother, offering her plenty of relaxation and peace. Every item in this gift box has been carefully selected and is environmentally friendly, cruelty-free, and created from natural ingredients. You may even personalize the box by writing a specific message on seed paper, which, when planted, will bloom into gorgeous flowers.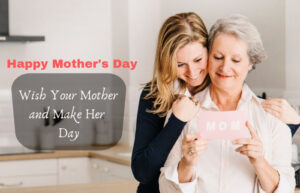 High-End Skincare Box
Busy mothers rarely have time to pamper themselves, so a present like this premium skincare package is ideal because it already has everything she will ever need to test a variety of high quality, luxury items. Give her skin the care she deserves with skincare products. Make sure to include every sort of skin care product that makes her feel glow at all times. 
3D crystal photo
In the world of 3D, where everything advances, giving a mom something trending is a must. Here is where a 3D crystal photo delineated with loving pictures of your mom and yourself. The crystals are engraved with the best pictures that look alluring. Also, you can adjust the lightning with the frames as they will light up in the dark. This delightful photo frame will no doubt win the heart of your mom.  
Stylish Handbag 
This is one of the personalized mother's day presents she will use on a daily basis. Don't forget to discuss shape ideas, leather types, and other materials for her bespoke bag to choose the best one. When Mother's Day arrives, it's the perfect time to honour your mother with a handmade handbag that is stylish and appealing at the same time. 
3D Crystals On Us: Your Ideal Destination to Buy Best Gifts
No matter what you are out to buy for your mother from the above list, 3D Crystals on us is here to help you. With a vast range of 3D photo crystals, frames, pictures, we have come a long way in providing the best mother's day gift online. Have a transparent overview of our store and buy the best for your mom.